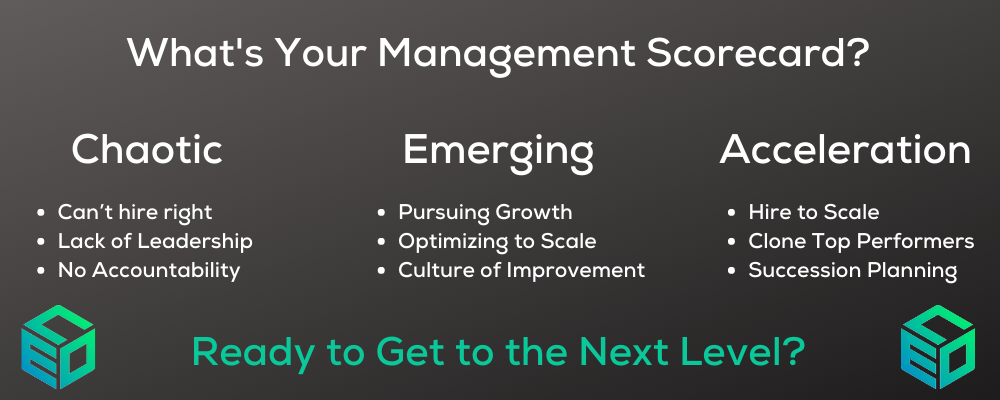 Strategic Advisory Firm
We know your team better than you do…
Our data will tell you how to:
Create better accountability
Increase sales & growth performance
Improve the engagement of your workforce
Hire right the first time
Put the right people in the right seat… and better manage the team to achieve maximum results.
Expect Impact…we can prove it first.
Our Complimentary team assessment will identify struggling team members and top performers. In addition to the scorecard, we provide a roadmap.
Click the button to start your free demonstration.